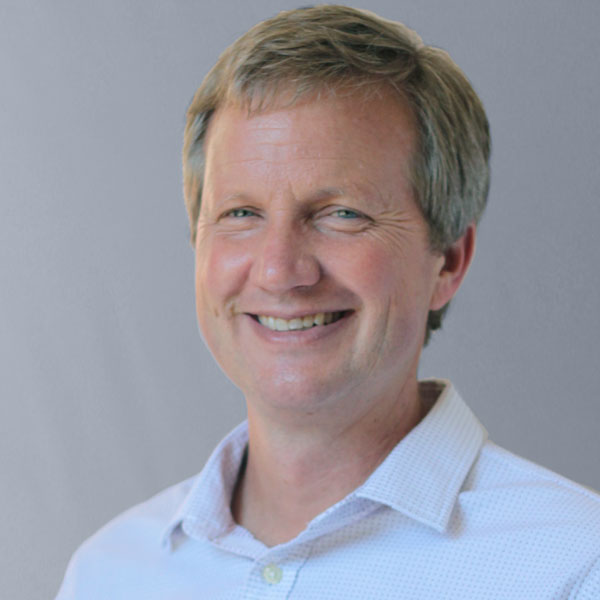 Cabot Ashwill
Senior Pastor & Elder
About Cabot...
In that famous message given on a hillside, Jesus told the crowds "Where your treasure is, there your heart will be also." (Matt 6:21). Cabot is on a lifelong journey learning to treasure the Son of God. That journey began as a child on an adventure. It involved many years of wandering in a spiritual desert until God revealed Himself in an irresistible and surprising way.
When Cabot married Asia, the daughter of a Polish immigrant and scientist, the new couple struggled to reconcile their religious diverse backgrounds. Yet marriage was the very tool God used to help Cabot and Asia find a common answer to what it means to be a Christian through what is written in Scripture. Even more important, God showed them that the treasure they were seeking all of their lives has a name. His name is Jesus. He is the son of God.
God has blessed Cabot and Asia with four adventurous children who were willing to accept God's call along with their parents to move from California to Spring Grove, Illinois in order to plant LifeSpring Community Church. The children have been on various mission trips ranging from disaster relief in New Orleans, to being a part of the Lord's work in Europe and Africa. These fellow adventurers are Cabot and Asia's first ministry.
Other things Cabot has done: backpacked through Australia and Europe, ran several marathons, started businesses, a small school and now a church. Cabot has acted as the Director of International Ministry for TouchGlobal, a leader for several years at Bible Study Fellowship, and President of Antique Trove. He holds a B.S. from Pepperdine University and a Masters of Divinity from Trinity Evangelical Divinity School in Deerfield, IL.
Places Cabot has fallen asleep: on a sandy beach in Mexico, on a floor in Poland, in a caboose in Europe, on a luggage rack of a moving train, tenting on a reservation, a cardboard box in California, standing up in a Chinese police station, but he prefers a soft bed. Cabot has shared his faith with others at home, in church, in an office, in a park, while hiking, while running, in the United States and other countries, over a meal and even over a pint of beer.
One thing Cabot would want you to know: Life is an adventure and Jesus is the greatest treasure you will ever find! Life's greatest joy is being found in Him!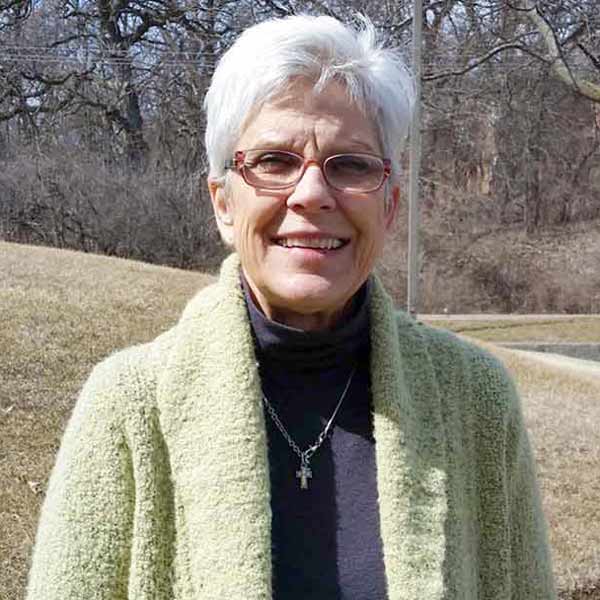 Jill Payne
Discipleship Catalyst
About Jill...
Jill grew up in a Chicago suburb, one of six children, all of whose names started with J. Her folks too were Jack and Jan – they were known as the 8 J's – at least that was how her mom signed their Christmas cards. 🙂 Jill attended church regularly and always dreamed of being a missionary, but at the age of 18, it was OK for her to stop attending, and so she did. She lived the next 18 years always under the cloud of knowing that she was going to hell, but didn't know how not to. When she was 36, her husband John (another J) felt that it was time for their son Dan to go to church. So, they started looking into churches and ended up at Lakeland Church in Gurnee, where they all had the privilege of being led to the Lord by the pastor, Doug Halsne. The burden of hell fell off her shoulders, thankfully and forever.
Since that time, Jill has had the privilege of serving first at Lakeland Church and now LifeSpring Community Church, in administrative positions. Her husband John also serves in the worship ministry. She loves organization and databases and putting her "ducks in the row".
And homegrown heirloom tomatoes. She has been called a "tomato snob" by more than one person.
Recently, she has been reminded that while her plans are good, the Lord has specific, wonderful plans for her life. She is living in the strength of these promises – Jeremiah 29:11 – 11 For I know the plans I have for you," declares the Lord, "plans to prosper you and not to harm you, plans to give you hope and a future.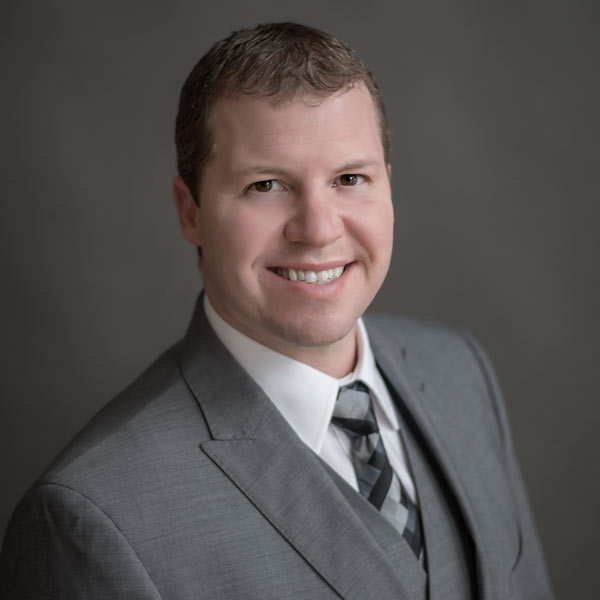 Jason Gebbink
Worship Leader & Elder
About Jason...
Jason was blessed to grow up in a Christian home in Central Illinois surrounded by a large loving family. After studying piano performance at Illinois Wesleyan University, he worked in the music department at IWU and lead worship in local churches for 13 years. In 2002 Jason married his wife Jessica (a licensed clinical social worker) after meeting on the worship team at church. In 2009 Jason felt God calling him on a new path and moved his family to Spring Grove to pursue a new career. Upon joining LifeSpring Church, Jason and his family also felt that God had provided them with a new family and community. Here he has been blessed to be a part of the worship team and also helps lead LifeSpring's Men's Ministries. Helping men draw closer to the Lord, as well as their families and community, is one of Jason's greatest passions. He also loves golf, travel, and music. But, most of all, he is dedicated to his wife and 3 daughters, and his very favorite thing is cuddling with his kids at the end of the day.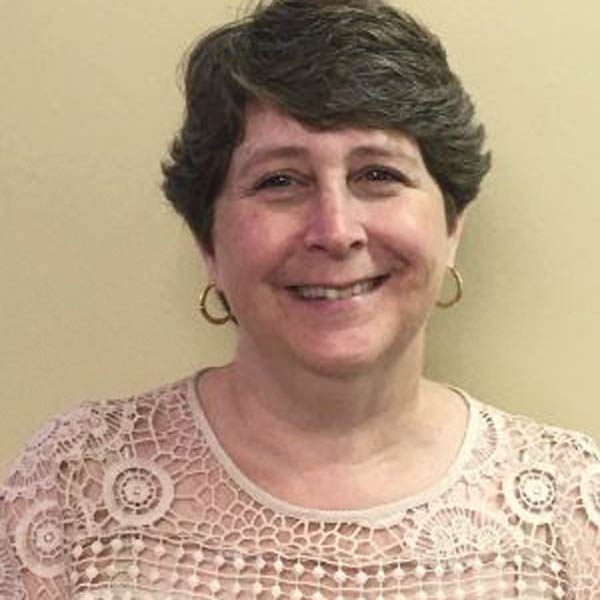 Susan Wendtland
Children's Ministry Director
About Susan...
Susan was blessed to grow up in a multi-generational Godly family in Pennsylvania. She attended and enjoyed Church, Sunday School, Youth Group, Christian camp, Vacation Bible School etc. One Christmas day her mother and a missionary who was over for Christmas dinner were discussing salvation. While playing with her new dolly she was listening to everything that was said. That night the realization hit that she wasn't assured of her salvation. Finding her parents, the 3 knelt by her bed where she accepted Christ into her life as Lord and Savior. Her love for children had her babysitting for the neighborhood families and teaching Sunday School while in high school. Wanting to be an elementary school teacher she was enrolled at Slippery Rock State College in PA. Susan's dad decided that he'd rather have her attend a Bible College the first year away. He sent her to Moody Bible Institute in Chicago and what a great decision that turned out to be! Susan met her husband Glenn at Moody and they've been happily married since 1982. The Lord blessed them with 3 children (Sandy, Sarah and Robby) and allowed them the privilege of homeschooling them K-12.
She is looking forward to serving the families here at LifeSpring. She's thrilled to be using her love for the Lord and for children to encourage them to begin and grow their relationship with Jesus Christ and to encourage parents to be disciplers of their children.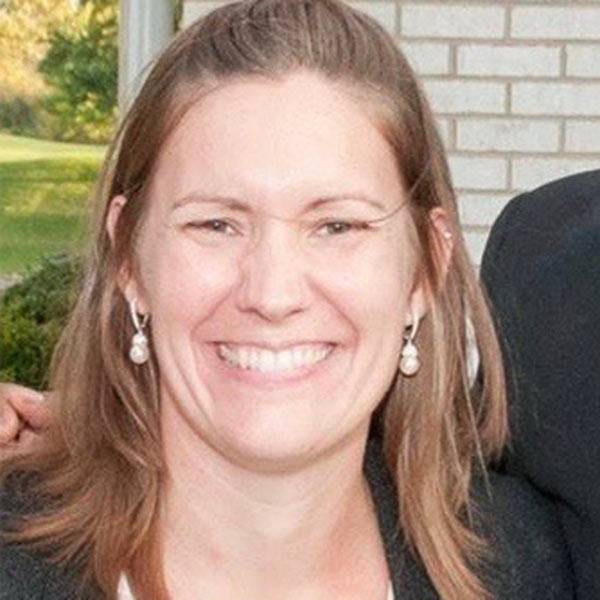 About Sarah...
Sarah spent all her growing up years in northern Illinois. She attended Lakeland Church in Gurnee, many of those years as a church staff kid. Her parents modelled a faithful devotion to the local church and to global missions. An early and significant influence in Sarah's life was a steady stream of furloughed missionaries visiting over dinner in their home. At a young age Sarah was determined to pursue medical missions work, but when it became clear science wasn't Sarah's strength, she shifted goals to teaching overseas. Sarah attended Bethel University in Indiana for a degree in elementary education followed by 6 years as a missionary, first teaching elementary students at Rift Valley Academy in Kenya and a short stint in France in full time language school preparing for teaching long term in Francophone Africa. In a surprise turn of events to Sarah, circumstances sovereignly under God's control led Sarah to return to northern Illinois where she served on staff at Lakeland Church for 5 years primarily in Guest Connections and Outreach. One sweet gift in the change of continents was meeting and marrying her husband Steve and starting a family together. Each season of Sarah's life has been an adventure of trusting God and in amazement experiencing God's abundant love, provision and goodness at every step of the journey.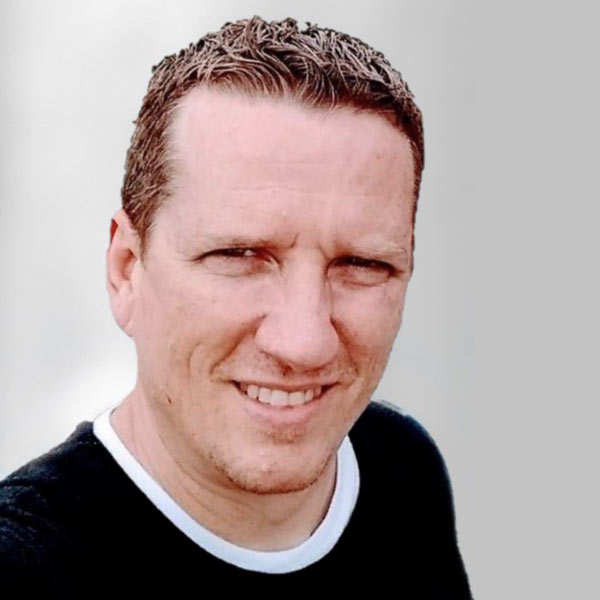 About Chris...
Born in Miami, Florida, Chris also spent part of his childhood in Michigan before his family settled in Palatine, Illinois. Raised in the Catholic tradition, Chris took an interest in philosophy and religion in college, eventually joining InterVarsity Christian Fellowship at Northern Illinois University. He credits his experiences there with helping him gain a more complete understanding of the gospel, providing him with leadership experience within a Christian community, and encouraging him on a life of faithful discipleship. Graduating from NIU with a degree in elementary education, Chris found a full-time position at Spring Grove Elementary in 1997. Three years later he transferred to the newly established Nippersink Middle School, where he has spent the last 20 years teaching students Language Arts and Social Studies. Also during this time he has attended and served at churches in St. Charles, Crystal Lake, McHenry, and Spring Grove; all cities or towns in Illinois. Roughly nine years ago, Chris was invited to LifeSpring by a student whose parents were founding members (the MacLeans!). His family-which includes his wife Tara, his sons Cullen and Brennan, and his daughter Adelyn-have all found a home at LifeSpring, and have enjoyed serving in various capacities since becoming members in 2012. Chris can point to many key moments in his life when God's orchestration is clearly evident, and he enjoys sharing these stories with anyone interested. If you find yourself curious, please ask!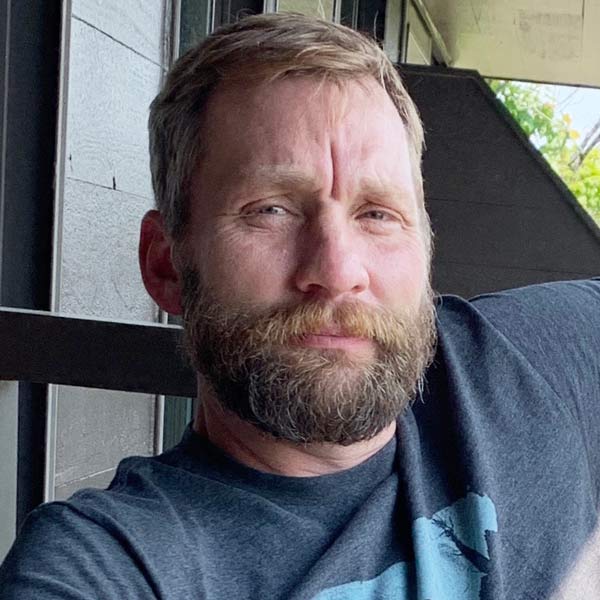 About Scott...
Scott grew up in North Chicago, son of a Navy Commander, who lived on the Navy base located there. His diverse background includes going to Waukegan Christian Academy and then spending a few years at Northern Illinois University before he decided the college scene wasn't for him. He decided to become a boat mechanic, earning is master's certification in Mercuiser engines. He met his wife in 1999 and they just celebrated 21 years. He has three kids: Maggie, Garett, and Gavin. Before coming to Lifespring in 2011 he was actively involved in youth ministry at Liberty Community Church in Lindenhurst. A driving factor in coming to Lifespring was wanting to serve the community in which he lived. In his free time he enjoys mountain biking with his family and going on crazy adventures.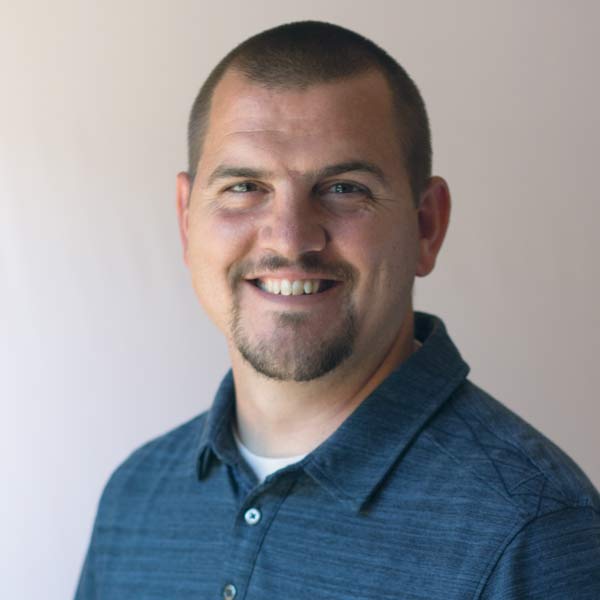 About Dan...
Dan is a "missionary kid" who spent 8 out of his first 13 years in Congo, Africa. His stateside home growing up was in Minnesota. Dan's spiritual formation came primarily through his godly parents, years on a Bible quizzing team, a mentoring older brother, summers spent as a camp counselor at camp Hidden Acres in Iowa, and through his years at a Christian college. After teaching middle school math in the Twin Cities for 4 years Dan felt God's call to go to China for 2 years to teach English as a second language. In 2006 Dan moved to Gurnee, IL and married his amazing wife Elizabeth. Dan and Elizabeth were able to grow in ministry together by serving on Lakeland church's Alpha ministry team. Since moving to Spring Grove the Lord has blessed Dan and Elizabeth with 3 wonderful daughters, Abigail, Anna and Sarah. Dan currently teaches middle school math and serves at LifeSpring mostly in the music and Alpha ministries.