21sep(sep 21)5:00 pm22(sep 22)5:00 pmWomen's Retreat5:00 pm - 5:00 pm (22) Event Type :Women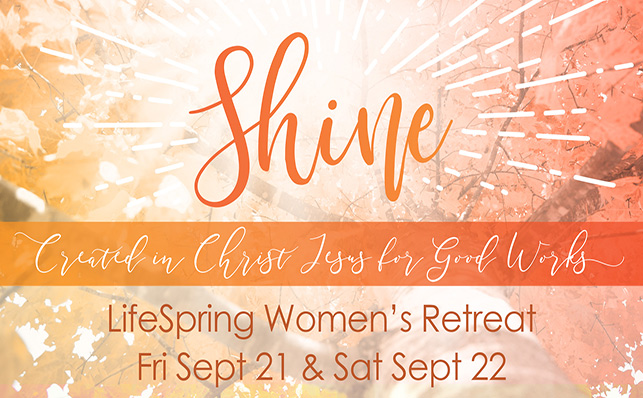 Event Details
Shine – Created in Christ Jesus for Good Works
Friday, Sept 21 at 5:00PM thru Saturday, Sept 22 at 5:00PM
"For by grace you have been saved through faith. And this is not your own doing; it is the gift of God, not a result of works, so that no one may boast." -Ephesians 2:8-9
Once a year the women of LifeSpring gather together, stepping away from the routines of everyday life. This year we will seek the Lord together and alone remembering that we are created in Christ to 'Shine.' While it can be a challenge to squeeze one more thing into an already full life, time and time again we come home from retreat time with stories of transformation, of hearts overflowing, being molded to be more like Jesus. Its not just about the time away, its about how that time away can refresh and prepare us to be present in the everyday.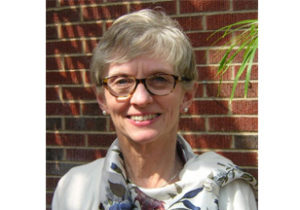 Speaker – Gloria Grell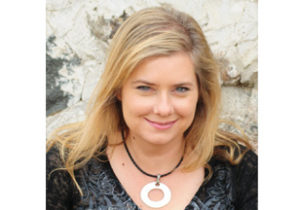 Worship Leader – Lisa Weyerhaeuser
Schedule:
Friday
5pm – Check-in
6pm – Dinner
6:45pm – Welcome / Orientation / Worship
7:30pm – Session 1 – Created in Christ Jesus to be Fruit Bearers
8:15pm – Small Group Time
Saturday
8:30am – Breakfast
9:15am – Worship
9:30am – Session 2 – Created in Christ Jesus to be Worship Centers
10:30am – Small Group Time
11:30am – Individual Time with God
12:30am – Lunch
1-3pm – Free Time
3:00pm – Worship
3:15pm – Session 3 – Created in Christ Jesus to be Christ-like Submitters
4:00pm – Small Group Time
4:45 – Final Group Song and Wrap Up
Registration is now open. Click Here to register.
If you would like more information about the LifeSpring Women's Retreat you can email us at information@lifespringefc.org
Time

21 (Friday) 5:00 pm - 22 (Saturday) 5:00 pm